Joint Alumni Forum
Corporate Social Responsibility - A Topic of our Time
Guests: Dr. Tamara Howard Harvard AB 75, Author & Consultant
Thursday 8. March, arrivals/refreshments 18.00, talk starts 18:30 - Semper Aula (HG G 60), ETH Zürich
Dear Harvardians,
The Harvard Club of Switzerland in collaboration with Alumni Clubs in Switzerland of the Oxford & Cambridge, Stanford and the Yale would like to invite you to our inaugural speakers event in our speakers series on themes encompassing social responsibility.
Our first speaker is Dr. Tamara Howard, introducing the broader theme of corporate social responsibility and how the business world can be a force for positive social change with insight into the personal journeys of representatives of several business giants.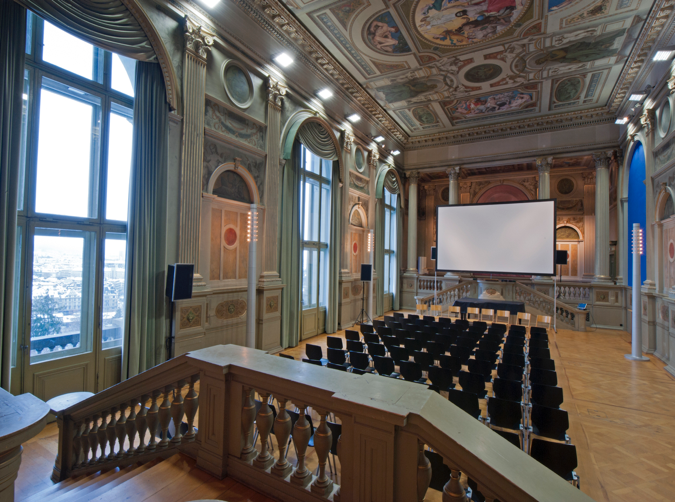 Time: 6:30pm March 8th, 2018 (6:00 arrivals/refreshments, 6:30 Talk/Q&A. Apero after)
Location: Semper Aula (HG G 60) - ETH Zürich - Rämistrasse 101, 8092 Zürich
Tickets: 25CHF (collection on arrival), 15CHF student rate (Places limited to 99 participants)
RSVP: https://doodle.com/poll/2d5gxdzvxgqet4kk
We look forward to providing a forum for discussion and inter-club networking.

For and on behalf of the Harvard Club of Switzerland

Diane B Bailey
Meet Dr. Tamara Howard
Dr. Tamara Howard (Harvard AB 75) is an HC UK director where she works extensively in the Public Services Committee and elsewhere provides pro bono and reduced price consulting to small charities and social businesses. She started her career in the early days of Biotechnology. Her experience includes start-ups as well as large multinationals (i.e. IBM, Digital Equipment Corp., PA Consulting Group and Capgemini). She now runs a small business consultancy focusing on growth in all sectors. Dr. Tamara Howard published "Putting the Soul Back into Business - a Roadmap of Social Change" in 2015 aimed at people looking to get 'more' out of their working life. She analyses a recent social movement through first-hand stories of 30 individuals from a wide variety of economic and educational backgrounds who struggled to put meaning back into their jobs. You can meet Dr. Howard personally and talk generally about CSR, her current or previous dynamic career moves and/or her book.
About the Joint Alumni Forum
A "Social Responsibility Committee" was recently established by the Harvard Club of Switzerland comprising representatives of the Alumni Clubs of Harvard, Oxford & Cambridge, Stanford, and Yale in Switzerland which are designing a forum for discussion, education and debate on various themes encompassing social responsibility. Kicking off the program is an after-work speakers series. The themes for the series could encompass equality issues (gender, minorities), human rights, refugees and environment /sustainability. The outreach for the speakers series is broader than exclusively the alumni of universities in the collaboration, but also like-minded representatives of institutions based in Switzerland and members of the public. There are also other collaborations in the planning stage including a Yale sponsored community service day. If you would like to participate in various projects emcompassing social responsibility (i.e. sustainability, etc.) you can contact joint.alumni.forum@gmail.com.

When:
Thursday, 03/8/18 at 6:00pm | iCal
Where:
Semper Aula (HG G 60) - ETH Zürich
Rämistrasse 101
Zurich, ZH 8092 Switzerland
[ Get Directions ]