Luncheon (noon)
Guest of Honor: Yves Daccord, Director General, International Committee of the Red Cross
Join us on Tuesday, October 30, at 12.15 at the Mandarin Oriental, Geneva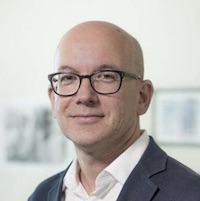 Yves Daccord
Mr. Daccord will talk about digitalization in the humanitarian sector.
Daccord joined the ICRC in 1992, running humanitarian operations in various challenging contexts of armed conflict including Israel and the Occupied Territories, Sudan, Yemen, Chechnya and Georgia. He held a number of progressively senior positions within the organisation, including Head of Communication Division (1998-2002) and Director of Communications (2002-2010) before his appointment as Director-General in 2010.
As Director-General, Daccord has overseen a period of transformative change within the ICRC in response to ever-increasing humanitarian needs in armed conflicts and other situations of violence around the world. As the organisation has seen significant growth in its operations in recent years, employing some 16,000 people in more than 80 countries (as of 2017), Daccord has spearheaded significant institutional reforms in areas such as human resources and people management; partnerships and stakeholder management; and innovation and technology.
When:
Tuesday, 10/30/18 at 12:15pm | iCal
Where:
Mandarin Oriental
Quai Turrettini
Geneva, GE 1201 Switzerland
[ Get Directions ]