Joint Alumni Forum
Impact Investing – Having a Sustainable Impact on the Environment, Society and the World
Guest Speaker: Herr Patrick Odier - Banque Lombard Odier (Senior Managing Partner, Chairman of Due Diligence Committee)

Dear Harvardians,
The Harvard Club of Switzerland in collaboration with Alumni Clubs in Switzerland of the Oxford & Cambridge, Stanford and the Yale would like to invite you to our third speakers' event in our speaker's series on themes encompassing social responsibility. Our third speaker is Patrick Odier, discussing impact investing from the perspective of Lombard Odier Group as well as his own personal strategic vision (discussing the challenges and successes of implementing that strategic vision). The event will take the format of an interview and open microphone question and answers followed by networking.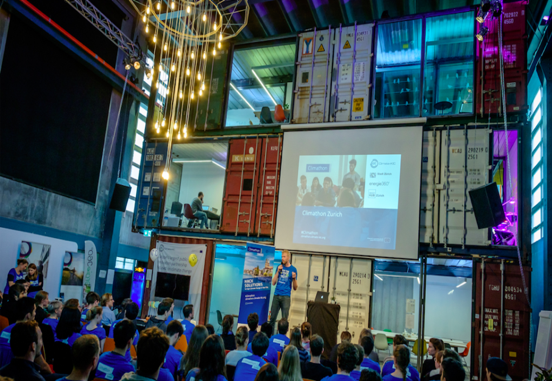 Time: Monday, 5. November 2018, from 6:00pm
Location: Impact Hub Zürich, Kraftwerk, Selnaustrasse 25, 8001 Zürich
Tickets: 25 CHF (advance purchase – see below), 15 CHF student rate/Impact Hub Members
We look forward to providing a forum for discussion and inter-club networking.

For and on behalf of the Harvard Club of Switzerland

Diane B Bailey
Meet Patrick Odier
Geneva University (Economics Degree) | University of Chicago (MBA)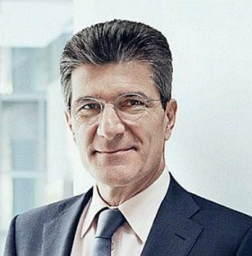 Mr. Patrick Odier joined Lombard Odier Darier Hentsch (the "Lombard Group") in 1982, becoming a Managing Partner in 1986. He is currently heading the institutional clients as well as financial products distribution activities of the Lombard Group and assumes the strategic responsibility for communication and business development. Patrick Odier is also chairing the Due Diligence Committee of the Lombard Group. A member of several boards, academic and charitable organizations, Herr Patrick Odier is Vice Chairman of the Swiss federation of trade and industry ("Economiesuisse"), the Swiss Business Federation, as well as a Board and Committee member of the Swiss Federal Social Security Fund (AHV/AVS), a Director of the Swiss Financial Institute Foundation (SFI), Chairman of the Foundation Board of the International Center for Financial Asset Management and Engineering (FAME), Vice Chairman of the Swiss Banking School and a member of the Academic Council of Geneva University. Mr. Odier was also former Chairman of Swiss Bankers Association (2009-2016).
About the Joint Alumni Forum
A "Social Responsibility Committee" was recently established by the Harvard Club of Switzerland comprising representatives of the Alumni Clubs of Harvard, Oxford & Cambridge, Stanford, and Yale in Switzerland have designed a forum for discussion, education and debate on various themes encompassing social responsibility, featuring an after-work speakers and networking series. The themes for the series could encompass equality issues (gender, minorities), human rights, refugees and environment /sustainability. The outreach for the speakers series is broader than exclusively the alumni of universities in the collaboration, but also like-minded representatives of institutions based in Switzerland and members of the public. There are also other collaborations evolving, i.e. student and refugee mentoring programs. If you would like to participate in various projects emcompassing social responsibility (i.e. sustainability, etc.) you can contact joint.alumni.forum@gmail.com.
Register here:
General Admission for Alumni Clubs, Guests, Professionals
Students and Impact Hub Members

When:
Monday, 11/5/18 at 6:00pm | iCal
Where:
Impact Hub Zürich, Kraftwerk
Selnaustrasse 25
Zurich, ZH 8001 Switzerland
[ Get Directions ]