Joint Alumni Forum
Human Rights and Responsibility in the Age of New Technologies
Keynote Speaker: Josh Lyons – Director of Geospatial Analysis – Human Rights Watch
London School of Economic – MA International Affairs
Dear Harvardians and alumni of Oxford & Cambridge, Stanford, Yale, Columbia and other interested parties,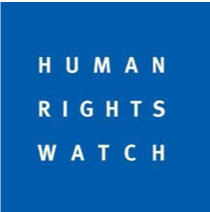 The Joint Alumni Forum would like to invite you to a guest speaker, networking event on current themes in human rights. Josh Lyons will present the work of Human Rights Watch on and with "New Technologies", an increasingly important area for the organization. Human Rights Watch uses modern technology for research and advocacy, including geospatial work, video forensics, satellite imagery or open source investigations. They also work on the deeply worrying human rights implications of those technologies, including issues around artificial intelligence, surveillance, and privacy. The event will take the format of a presentation and interactive discussion with open microphone Q&A followed by networking.
Time: Tuesday, 22. October, 18.00
Location: Homburger AG Offices, Prime Tower, Hardstrasse 201, 8005 Zürich
Tickets: 20 CHF General Admission, 10 CHF Student Rate/Retired/Entrepreneurs/Start-ups/Freelancers
We look forward to providing a forum for discussion and inter-club networking.

For and on behalf of the Harvard Club of Switzerland

Diane B Bailey
Meet Josh Lyons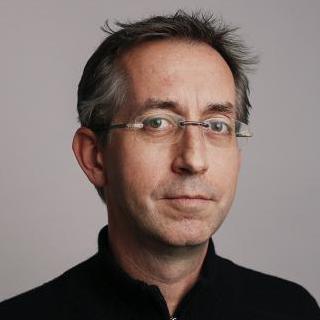 Josh Lyons conducts satellite imagery analysis to support human rights investigations in a wide range of countries, including in recent years Burma, Syria, Iraq, DRC, Sudan and Somalia. Before joining HRW in 2012, Mr. Lyons was the principal analyst of the UN's operational satellite applications program (UNITAR/UNOSAT) responsible for the overall research, development and production of satellite-based reports in support of humanitarian operations during natural disasters and armed conflicts. Mr. Lyons has directly contributed to a number of international investigations, including the Goldstone Report in 2009, the Secretary-General's Panel of Experts report on Sri Lanka in 2011, and the UN's Commission of Inquiry report on Syria. Before joining the UN, he worked for a number of international organizations and NGOs in Afghanistan, Kosovo, Liberia and Indonesia.
About the Joint Alumni Forum
A "Social Responsibility Committee" was recently established by the Harvard Club of Switzerland comprising representatives of the Alumni Clubs of Harvard, Oxford & Cambridge, Stanford, and Yale in Switzerland have designed a forum for discussion, education and debate on various themes encompassing social responsibility, featuring an after-work speakers and networking series. The themes for the series could encompass equality issues (gender, race, minorities), human rights, refugees and environment /sustainability. The outreach for the speakers series is broader than exclusively the alumni of universities in the collaboration, but also like-minded representatives of institutions based in Switzerland and members of the public. There are also other collaborations evolving, i.e. student and refugee mentoring programs. If you would like to participate in various projects emcompassing social responsibility (i.e. sustainability, etc.) you can contact joint.alumni.forum@gmail.com.
Register here:
General Admission for Alumni Clubs, Guests, Professionals
Student Rate/Retired/Entrepreneurs/Start-ups/Freelancers
Please note that all purchases are non-refundable

When:
6:00PM Tue 22 Oct 2019, Europe/Zurich timezone

Where:
Homburger AG Offices
Hardstrasse 201
Zurich, ZH 8005 Switzerland
[ Get Directions ]