Geneva Chapter: Lunch Talk
Join us on Wednesday, January 18th, from 12.00 to 14.00 at Restaurant Monna Isa


Dear alumnae and alumni,

We would like to invite you to a lunch talk followed by a Q&A with
Nan Buzard, Head of Innovation at the International Committee of the Red Cross (ICRC)

Kasia Jakimowicz, International Advisor, Former Global Lead, International Telecommunications Union's (ITU), Center of Digital Innovation

Pradeep Kakkattil, Co-Founder Health Innovation Exchange, UNAIDS Director (on Sabbatical), Office of Innovation

Can International & Non-Governmental Organizations Innovate Like Corporates & Startups?

Talk and Lunch: 12.00 to 14.00 at Restaurant Monna Isa, 8 Place du Bourg de Four, 1204 Geneva
Cost:
CHF 50 (Club members below 35 years old)
CHF 70 (Club members 35 years old and above)
CHF 85 (Non-members – Actual cost)

Tickets must be purchased in advance - no Tickets will be sold at the event.
Meet Our Guests:
Nan Buzard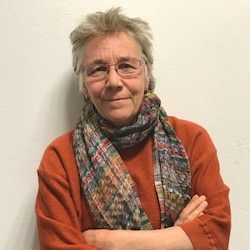 Nan Buzard worked in the private sector in NYC before joining the humanitarian sector 25 years ago. She is currently the Head of Innovation at the ICRC. Prior to joining the ICRC, she served as the Executive Director of ICVA; was Senior Director of International Response and Programs American Red Cross where she responded to international disasters day and night. She worked for the UN High Commissioner for Refugees, managed the Sphere Project, served as Deputy to the International Rescue Committee in Bosnia-Herzegovina, served as Deputy the UN Fourth World Conference on Women in New York and Beijing, and worked for the South-North Development Initiative in New York learning about venture capital. In volunteer roles she served five years as the Chair of ALNAP's Steering Committee, participates in MSF Scientific and Innovation Days, serves on the Grand Challenges Canada Program Advisory Council and recently joined the board of the Geneva Innovation Movement. Her Masters degree is from Harvard University.

Kasia Jakimowicz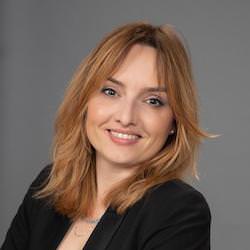 Purpose-Driven Global Governance & Tech Innovation Leader, Investor, Author and Speaker, dedicated to making a change in the world via technology. Since late 2021 she has been globally leading the UN agency, International Telecommunication Union (ITU), International Centre of Digital Innovation (I-CoDI), accelerating digital transformation and innovating for connectivity in the emerging economies.
Kasia is Co-President of Alumnae-i Network for Harvard Women (ANHW) in Switzerland, Alumni of Harvard Kennedy School Alumni (MCMPA'20), Harvard Ash Centre Innovation Fellow (2021) and a recipient of the R. & J. Vernon Award for academic distinction & contribution to the Harvard community (2020). She is also a Founder of Stanford GSB LEAD for Boards community for inspiring & aspiring Board Members.
She provides strategic advice to companies, startups, think tanks and major international organizations (United Nations, World Bank, European Union administration) on sustainable governance, digital technology & innovation and startup-related issues and policies all over the world. Former visiting mentor at MIT Media Lab courses: Global Ventures and AI for Impact, she is a lead coach for MIT Executive Education course on AI& Data Strategies for Business and a Stanford Seed Business Transformation Consultant. To learn more: https://www.linkedin.com/in/katejakimowicz/.

Pradeep Kakkattil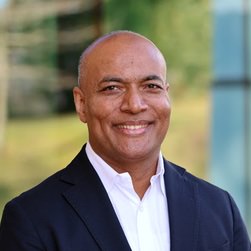 Pradeep is a health activist, advocate and diplomat having served in several leadership positions within the UN over the last three decades. He co-founded and leads the Health Innovation Exchange (HIEx), a multilayered platform connecting governments, policymakers, innovators and investors to leverage innovations and technology towards scaling access to healthcare. He recently co-founded the Women in Innovation Fund (WiNFUNDNFT) to address the disparities in access to financing for women entrepreneurs. A former journalist and filmmaker, Pradeep serves on several advisory boards including the Graduate Institute, AU Digital Health and WHO Science and innovation accelerator. He is the Schwab Foundation/WEF Public intrapreneur awardee 2022.




Sincerely yours,
Harvard Club of Switzerland
Geneva Chapter
When:
12:00PM - 2:00PM Wed 18 Jan 2023, Europe/Zurich timezone

Where:
Restaurant Monna Isa
8 Place du Bourg de Four
Geneva, GE 1204 Switzerland
[ Get Directions ]