Luncheon
Guest of Honor: Romeo Lacher, Chairman of Julius Bär
Join us on Wednesday, April 26, 2023, at 11.45 at the Haus Zum Rüden
The Future of Private Banking in Switzerland
Meet Romeo Lacher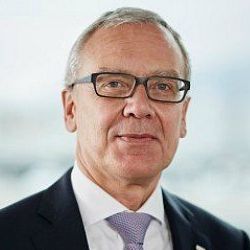 Romeo Lacher is a well-known figure in the Swiss financial industry, known for his expertise in the private banking sector and his leadership skills. He is a graduate of the Swiss Federal Institute of Technology in Zurich, where he earned a degree in economics. In addition to his role as Chairman of Julius Baer, Lacher has held several senior management positions at other leading financial institutions throughout his career, including Credit Suisse and UBS.

Aside from his professional accomplishments, Lacher is also known for his commitment to philanthropy and social responsibility. He has been involved in a number of charitable initiatives throughout his lifetime, including supporting organizations that focus on education, health, and environmental protection. Lacher is also a strong advocate for diversity and inclusion in the workplace and has been recognized for his efforts to promote gender equality in the financial industry. He is widely respected in the business world for his integrity, leadership, and commitment to positively impacting the communities where he operates.


Registration closes at midnight two days before the event. No Email registrations will be accepted.
MagnetWidget::Event Dashboard