AGM and Luncheon
Guest of Honor: Mr. Philip Robinson – President of the Kantha Bopha Children's Hospital Foundation
Join us on Thursday, June 22, 2023, at 11.45 at the Haus Zum Rüden
The Harvard Club of Switzerland is delighted to invite you to its Annual Meeting followed by the Luncheon presentation by Mr. Philip Probinson:
Health for the Children of Cambodia
Meet Our Guest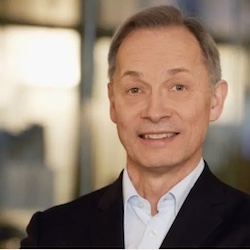 Dr. phil. lic. oec. Philip Robinson was a tax advisor at EY for more than 25 years and held various leadership positions in Switzerland and in the global EY organization. Since retiring from the partnership of EY in 2021, he has been an executive director of the family-owned company in the real estate sector and a part-time study course director and lecturer at the University of Zurich.

Philip Robinson has been a member of the Foundation Board since January 2020 and President since January 2023, a role he passionately embraces with unwavering dedication. Mr. Robinson has been instrumental in advancing the Foundation's mission of providing life-saving medical care to underprivileged children in Cambodia. His visionary approach has not only fostered a culture of compassion and innovation within the organization but has also garnered substantial support from benefactors worldwide. Mr. Robinson's unwavering commitment to improving the lives of vulnerable children through accessible healthcare has earned him profound respect and admiration from colleagues and the community alike.

The Kantha Bopha Children's Hospital Foundation is a renowned charitable organization dedicated to providing high-quality healthcare services to children in Cambodia. Established by Swiss pediatrician Dr. Beat Richner, the foundation operates five hospitals across the country, offering free medical care to all patients. Through its tireless efforts and support from donors worldwide, the foundation has saved countless lives, particularly those affected by diseases such as dengue fever, malaria, and tuberculosis. The Kantha Bopha Children's Hospital Foundation continues to be a beacon of hope, ensuring that vulnerable children receive the critical medical attention they need to thrive.

No Email registrations will be accepted.
When:
11:45AM Thu 22 Jun 2023, Europe/Zurich timezone

Where:
Haus zum Rüden
Limmatquai 42
Zurich, ZH 8000 Switzerland
[ Get Directions ]