Joint Alumni Forum
(social responsibility) & Harvard Founder's Talks
(Venue sponsor: Impact Hub Viadukt) (Virtual Sponsor: t'charta AG)
Trash, Trash, and More Trash. What to do with the Trash - Circular Economy Solutions - For-Profit and Non-Profit
Panel Discussion with Industry Experts
Panel Speakers:
David Katz – Founder and Chairman, Plastic Bank
Roman Peter – CoFounder/MDR, Trash Hero World

Moderator: Diane Bailey – Executive Board, Harvard Club of Switzerland and Founder of the Joint Alumni Forum
Interviewer: Vvivi Hu – Executive Board, Harvard Club of Switzerland and Founder of the Harvard Founders Club
Dear Harvardians, Joint Alumni Forum, and Interested Parties,

Circular Economy as a concept refers to a systemic approach to longer and more efficient use of resources and thus avoidance of waste and pollution. In such an economy, all forms of waste, such as plastics, clothes, scrap metal, and obsolete electronics, are returned to the economy or used more efficiently. In this event, we will hear from the Founder and Chairman of Plastic Bank and Co-Founder/MDR of Trash Hero World about how they developed successful recycling ecosystems in underdeveloped countries.

The Joint Alumni Forum in collaboration with Harvard Founders Talks would like to invite you to an interactive evening commencing with presentations with Circular Economy legends, (i) David Katz (Plastic Bank), who will discuss his success in building a for-profit social enterprise with 31,918 community members, 3,872,900,726 bottles stopped and 576 recycling communities and (ii) Roman Peter (Trash Hero) who will discuss how he mobilized a volunteer network with 466,587 volunteers, collecting 80 million kilograms of plastic -- the equivalent of 4 billion plastic bottles. The speakers will then be interviewed by Vvivi Hu (Harvard Business School) about how they managed to make successful enterprises out of waste and what they do with it. Q&A and networking will follow.
When: Monday, 3 July, 6:30 pm (arrivals from 6:00 pm)
Location: Impact Hub Zürich, Viadukt, Viaduktstrasse 93, 8005 Zürich
Tickets: 20 CHF General Admission, 10 CHF Part-time work/Entrepreneur rates, free entrance for Impact Hub Members/Students/Refugees
We look forward to providing a forum for discussion and networking.

For and on behalf of the Harvard Club of Switzerland, Joint Alumni Forum, and Harvard Founders Talks

Diane B Bailey
Vvivi Hu
Meet our Panel
David Katz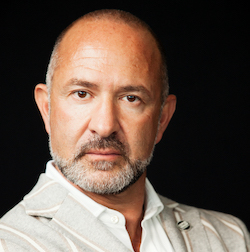 An ambassador of Social Recycling by purpose, David is the Founder and Chairman of Plastic Bank - an internationally recognized solution to ocean plastic. His idea has enlivened an opportunity for the world to collect and exchange plastic as a currency. Today, his social enterprise is a global network of over 500 collection communities with more than 36,000 members transcending poverty by saving the ocean from plastic. David's leadership has helped guide global partners like SC Johnson, Henkel, and more to stop billions of plastic bottles before they reach the ocean.

David has been named one of the world's most compassionate entrepreneurs. He is the recipient of the United Nations Lighthouse Award for Planetary Health, recipient of the Paris Climate Conference Sustainia Community Award, recipient of the Ernst & Young Lifetime Achievement Award, recipient of The Globe and Mail: Report on Business Magazine's Changemakers Award, and named the Entrepreneur Organizations, Global Citizen.

His humanitarian work has earned him international recognition. David has been featured in hundreds of international news and investigative articles, including BBC, CNN, Time Magazine, Forbes, Fast Company, Business Week, and National Geographic. David can be found at TED.com, is featured in award-winning documentaries, and starred in an international reality television show.

David is a steward of the earth and a champion for the poor.
Roman Peter

Roman Peter was born in Switzerland, is 39 years old, and holds a bachelor's degree in computer science (2006). He worked formerly in the function of Senior IT Security Engineer, before leaving to travel around the world in 2012. Roman co-founded the Trash Hero Movement in 2013 with local friends in Thailand and has worked full-time to support, develop and expand the organization without being compensated since its beginning.

Trash Hero is a global volunteer movement, led by Trash Hero World which serves as the governing body for the global network of chapters and country organizations and supports the movement both financially and structurally. It is a non-profit association, registered in Switzerland At its heart is a growing grassroots network of chapters: unincorporated, community-based organizations, that run the programs. Each is affiliated with Trash Hero World and their national Trash Hero organization, if one exists. In countries with a significant number of chapters, Trash Heros have begun registering country-level organizations, in order to facilitate program coordination and represent local voices both on the national stage and within the movement.

Currently, the network extends to 17 countries around the world: Indonesia, Thailand, Malaysia, Myanmar, Singapore, Czech Republic, Romania, Serbia, Slovakia, Switzerland, Poland, Holland, Georgia, Germany, USA, Australia, Japan.
Vvivi Hu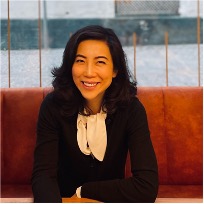 Rongrong Hu (Vvivi), a Chinese national residing in Switzerland, is an investor focusing on the technology and real estate sector and a managing partner of p&p Investment Management. She is a board member of the Harvard Club of Switzerland (HCCH) and founder of the HCCH Founders Talks. She is a non-executive Board of Director of People & Places AG, an asset holding company in Switzerland, as well as the Zur Rose Group, a Swiss-listed online pharmacy, and healthcare ecosystem builder with a leading position in Europe. She is also a member of the Swiss Institute of Directors.

Previously Vvivi worked for eBay as Senior Director of Innovation, M&A & Business Development EMEA and Chief Strategy Officer Greater China, managing strategy, product, data analytics, and marketing. Before that, she worked for McKinsey, CITIC Capital, and was the founder of various businesses, including an omni-channel e-Commerce business and advisory business enabling large corporations to incubate innovative business models.

Vvivi holds an MBA from Harvard Business School and a dual bachelor's degree with honors in Telecommunication Engineering and International Economics & Trading from Shanghai JiaoTong University. She also has a board education program from a joint effort of the Swiss Board School and the University of St. Gallen.
Diane Bailey
Diane Bailey, a British citizen residing in Switzerland, is a Social Responsibility Advocate, 22 years UK qualified transactional lawyer with expertise in the banking & finance industry and blockchain & cryptocurrency. She is a subject matter expert in cross-border, ESG, and other regulations. Diane is a board member of the Harvard Club of Switzerland and founder of the Joint Alumni Forum.

Starting her legal career at Allen & Overy in London, Diane also worked offshore in investment funds where she was counsel to ISDA, and came to Switzerland to work at the director level at Credit Suisse for numerous years. Since then, Diane has advised/consulted numerous boards of directors of start-ups, SMEs, and banks on legal, compliance, corporate governance, blockchain & cryptocurrency, ESG, and other regulations.

Diane holds an MPA from Harvard Kennedy School in Government & Business, an LLB in law from Kings College London, and a Blockchain Certificate from the University of Oxford.
About the Joint Alumni Forum
The Joint Alumni Forum, a social responsibility committee of the Harvard Club of Switzerland and cooperation with the alumni clubs in Switzerland of Harvard, Oxford & Cambridge, Stanford, Yale, and Columbia University was established in January 2018 as a forum for discussion, education, and debate on various themes encompassing social responsibility (i.e. equality themes, environment, sustainability, human rights, etc.). The outreach for the speakers series is broader than the alumni of universities in the collaboration, but also like-minded representatives of institutions and interest groups and members of the public. If you'd like to know more about us or participate in our initiatives you can contact joint.alumni.forum@gmail.com.

Impact Hub Zürich is a community of creators, creating a radically creative world.

t'charta is a boutique consultancy with solid experience in strategic positioning, product management, service delivery design, pricing optimization, go-to-market, and cash-flow management.

When:
6:00PM Mon 3 Jul 2023, Europe/Zurich timezone

Where:
Impact Hub
Viaduktstrasse 93
Zurich, ZH 8006 Switzerland
[ Get Directions ]