Luncheon (noon)
Guest of Honor: Dr. Pietro Supino, Chairman of Tamedia
Join us on Tuesday November 13, at 12.00 at the Haus Zum Rüden - http://haus-zum-rueden.ch/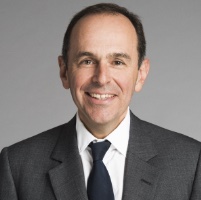 Meet Dr. Pietro Supino
Publisher and Chairman of the Board of Directors, of the Journalism Committee, of the Nomination and Compensation Committee, of the Business Development Committee and of the Advisory Board for Media Technology and Innovation.

Dr. Pietro Supino has been publisher and Chairman of Tamedia since May 2007. He was elected to the Board of Directors in 1991. He has also been Chairman of the Swiss Media Association since 2016.

Pietro Supino completed his studies in law and economics with a doctorate from the University of St. Gallen. He also gained a Master's from the London School of Economics and Political Science and was admitted to the Zurich bar.
When:
12:00PM Tue 13 Nov 2018, Europe/Zurich timezone

Where:
Haus zum Rüden
Limmatquai 42
Zurich, ZH 8000 Switzerland
[ Get Directions ]