Joint Alumni Forum in cooperation with Impact Hub Zürich
Strong in Diversity – "Being free and fearless to live up to your greatness"
Guest Speaker: Jeetendr Sehdev - New York Times Bestselling Author & Media Personality
Oxford University & Harvard Business School
Dear Harvardians,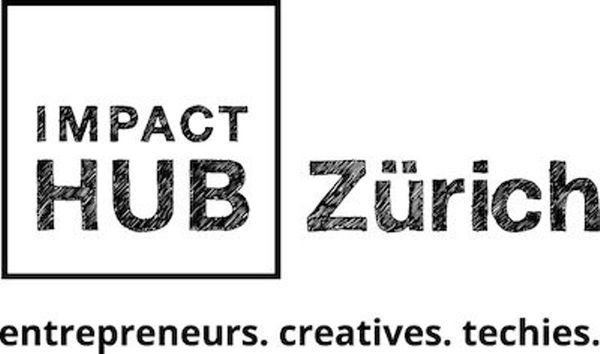 The Joint Alumni Forum in collaboration with Impact Hub Zürich would like to invite you to an exclusive guest speaker, networking event on diversity. For 2019 we propose a broader dimension on diversity at all levels – gender, race, age, sexual orientation, and diversity of thinking with Jeetendr Sehdev. Described by Harper's Bazaar as "the most relevant voice of the social media era", Jeetendr is the author of the NY times bestselling sensation, The Kim Kardashian Principle, which The Huffington Post describes as "one of the most influential books of the year". Jeetendr will talk about the new rules of acceptance today and how certain people, products and ideas break through against all odds. The event will take the format of a guest speaker and discussion with open microphone question and answers followed by networking.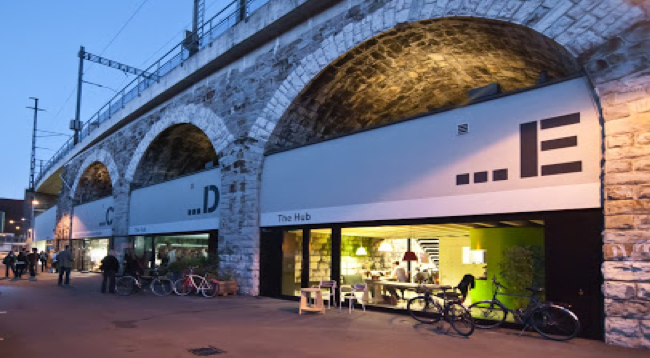 Time: Monday, 8 July, from 6:00pm
Location: Impact Hub Zürich, Viadukt, Viaduktstrasse 93, 8005 Zürich
Tickets: 40 CHF (advance purchase – see below), 25 CHF student rate/Impact Hub Members
We look forward to providing a forum for discussion and inter-club networking.

For and on behalf of the Harvard Club of Switzerland

Diane B Bailey
Meet Jeetendr Sehdev
Oxford University | Harvard Business School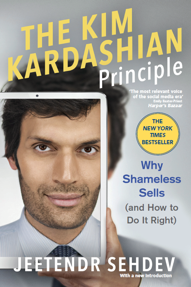 Described by Variety as "the best in the business" and Harper's Bazaar as "the most relevant voice of the social media era," Jeetendr Sehdev is the New York Times bestselling author of The Kim Kardashian Principle, the world's leading celebrity branding authority and an internationally renowned speaker. A trailblazer in pop culture and branding insights, Jeetendr has become one of the most prominent figures in celebrity news and a sought-after advisor to top international companies. His fresh, provocative and eye-opening message of being free and fearless to live up to your greatness has been featured in major media including The Today Show, CNN, FOX, ABC, CBS, NBC News, and more.
Jeetendr was born and raised in Bristol, England. He graduated from Oxford University before moving to Boston to attend Harvard Business School. He began his career in advertising at Ogilvy & Mather in NYC where he built some of the world's most iconic brands including American Express and Dove. Jeetendr also works with the United Nations to help raise awareness and promote efforts to combat modern-day slavery. He is a dual British and American national, who lives in LA.
About the Joint Alumni Forum
A "Social Responsibility Committee" was recently established by the Harvard Club of Switzerland comprising representatives of the Alumni Clubs of Harvard, Oxford & Cambridge, Stanford, and Yale in Switzerland have designed a forum for discussion, education and debate on various themes encompassing social responsibility, featuring an after-work speakers and networking series. The themes for the series could encompass equality issues (gender, race, minorities), human rights, refugees and environment /sustainability. The outreach for the speakers series is broader than exclusively the alumni of universities in the collaboration, but also like-minded representatives of institutions based in Switzerland and members of the public. There are also other collaborations evolving, i.e. student and refugee mentoring programs. If you would like to participate in various projects emcompassing social responsibility (i.e. sustainability, etc.) you can contact joint.alumni.forum@gmail.com.
Register here:
General Admission for Alumni Clubs, Guests, Professionals
Students and Impact Hub Member
Please note that all purchases are non-refundable and that registration closes 24 hours before the start of the event

When:
6:00PM Mon 8 Jul 2019, Europe/Zurich timezone

Where:
Impact Hub Zürich, Viadukt
Viaduktstrasse 93
Zurich, ZH 8005 Switzerland
[ Get Directions ]