Founder's Talk
On AG: A Swiss Venture Goes Global
Host: Dr. Caspar Coppetti, Co-Founder of On AG
Join us on Wednesday, September 11, 17.45 at On AG
Dear Harvardians,

The Harvard Club of Switzerland would like to invite you to our Founder's Talk, in which we invite founders of growth stage ventures to share their perspective in respective sectors, how they identified disruptive or niche opportunities and their journey and learnings from 0 to 1.

This time, we are honoured to have Dr. Caspar Coppetti, Co-Founder of On AG. On AG is a young Swiss sports company founded in 2010 to make running fun, and now is a well-known and the fastest growing running shoe brand with a global presence.

This event, kindly hosted by On AG at its headquarters in Zurich, will start with a shoe test and a tour of On AG's offices, followed by a talk with Dr. Caspar Coppetti to understand his exciting entrepreneur journey, as well as On AG's evolvement from a Swiss brand to a global brand.

Date: Wednesday, September 11, 2019, 5.45pm to 8pm
Location: On AG, Pfingstweidstrasse 106, 8005 Zürich
Fee: CHF 30.--
RSVP: Register and pay online


Agenda:
17.45 - Drink/Shoe test
18.15 - Office Tour
18.30 - Founder's Talk with Dr. Caspar Coppetti
19.15 - Apero

We look forward to having you for the conversation.
For the Harvard Club of Switzerland
Vvivi Hu & Dominik Zehnder

Meet Dr. Caspar Coppetti
Co-Founder of On AG
In 2010, Caspar Coppetti (43) founded the Swiss running shoe company On together with two of his friends. He has a doctorate in Economics and before On he has worked in branding for Young & Rubicam, as a journalist and as a strategy consultant at McKinsey & Co. In 2016 he was named founder of the year by the University of St. Gallen.
About On AG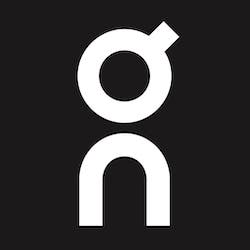 On is a young Swiss sports company based in Zurich, Portland (Oregon, USA), Tokyo, Berlin, Shanghai, São Paulo and Melbourne. On has one simple mission: make running fun. A team of sports scientists, world-class athletes and designers spearhead this mantra.
On is the fastest growing running shoe brand and is winning technology and design distinctions all over the world. On's elite athletes win World Championships, bring home Olympic medals and beat world records.
On's radically new running technology CloudTec™ is patented worldwide. Nine years after market launch, On is available at more than 5,000 specialist running stores and over 50 countries in Europe, North America, South America and Asia-Pacific.

When:
5:45PM - 8:00PM Wed 11 Sep 2019, Europe/Zurich timezone

Where:
On AG
Pfingstweidstrasse 106
Zürich, ZH 8005 Switzerland
[ Get Directions ]