Geneva Chapter: Presentation with Maximilian Büsser
Join us on TBD, 18.30 at M.A.D Gallery
WILL BE RESCHEDULED !!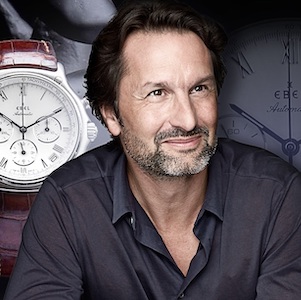 Dear alumnae and alumni,
Join us for a presentation / dinner with Maximilian Büsser, Owner and Creative Director of Horological Lab MB&F and MB&F M.A.D Galleries on
A Creative Adult is a Child Who Survived
Cocktails & Talk: 18.30 to 21.30 at M.A.D. Gallery, 11 Rue Verdaine, Geneva
Meet Maximilian
Looking at Maximilian Büsser's life and career to date, it becomes evident that MB&F is a natural progression for his innate entrepreneurial spirit.
Graduating in Lausanne with a Master's degree in Micro-Technology Engineering, Max's love for high-end horology was strongly imprinted by his first employer, Jaeger-LeCoultre. He spent seven years in their senior management team during an exciting period of change and growth.
Max was appointed managing director of Harry Winston Rare Timepieces in 1998 - he was just 31. During his seven years there he transformed the company into a well-respected haute horlogerie brand. Working with talented independent watchmakers on the innovative and revolutionary Opus series of timepieces gave him greatest satisfaction and planted the seed for developing that concept further still.
In 2005 the desire to allow his creativity and energy full reign saw Max resign from Harry Winston to form his creative ideal: MB&F. With his new company, Maximilian Büsser has full creative liberty to indulge in his passion for working with the most talented independent horological professionals – pushing the limits of horology into a new dimension.
When:
12:00AM Sun 29 Sep 2019 - 12:00AM Thu 31 Oct 2019 ( Timezone: Europe/Zurich )

Where:
M.A.D. Gallery, Geneva
11 Rue Verdaine
Geneva, GE 1204 Switzerland
[ Get Directions ]