Luncheon (noon)
Guest of Honor: Tom Hanan, Founder and Managing Director of Webrepublic
Join us on Tuesday, March 10, 2020, at 12.00 at the Haus Zum Rüden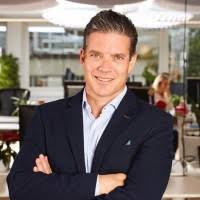 Meet Tom Hanan
Tom is in charge of the strategic direction of Webrepublic and customer development. He frequently speaks at national and international industry events and is a member of the board at IAB Switzerland, where he is a part of the "Programmatic" focus group. He was named EY Entrepreneur Of The Year™ by EY in 2017. In 2020 Tom Hanan was included in the list of the 100 most important personalities in Swiss economy by the business magazine Bilanz.
Before founding Webrepublic, he built up Google's presence in Switzerland and Austria as Google's first employee in Switzerland. Previously, he was head of Yahoo! Switzerland for three years.
Tom spends his spare time hiking Kilimanjaro or sailing the seven seas, as the various photos you'll find of him purportedly "prove."
Click here to buy tickets!!!
Please complete questionnaire at the end of the check-out. R
egistration closes at mid-night
the day before the eve
nt
.
When:
12:00PM Tue 10 Mar 2020, Europe/Zurich timezone

Where:
Haus zum Rüden
Limmatquai 42
Zurich, ZH 8000 Switzerland
[ Get Directions ]
Look Who's Coming:
Jonas Schaetzle
René Biland
Robert Wagner
Hans Peter Laubscher
Hans Hunziker
AllJets AG
Werner Meier
John Soleanicov
Christof Wolfer
CAH Capital
Eunice Zehnder-Lai
Patricia Krall
Swarovski AG
Barnaby Stewart
KJ Reinhard
Norbert Hoffmann
Andre Lamotte
Lubos Marek
Christopher Hanan
Juho Lievonen
Guest of Juho Lievonen
Yanyan Liu
Martin Ramsler
Henrik Toggenburger
Hana Disch
David Vidal
Christopher Hanan
Max Burger
Golien Ltd
Joseph Shabathai
Guest of Joseph Shabathai
Joel Perrenoud
Olcay Bahar Akbay
Hanspeter Diener
Dr.Giuseppe Santagada
John Soleanicov
Peter Mulle
Diane Bailey
Jessica Moyal Laurenti
Value Retail
Jan Reinhart
Heather Clark
... a total of 39 guests.
Note: to opt out from this list please sign in, go to My Account and change your preferences under My RSVPs.