Joint Alumni Forum Webcast
Quantifying Sustainability Impact – How can we measure sustainability impact meaningfully in a (globally) consistent fashion

Keynote Speaker: Marisa Drew, Credit Suisse - Chief Sustainability Officer & Global Head of Sustainability Strategy, Advisory & Finance Group
Panel: Marisa Drew (CS), Dr. Adina Rom (Executive Director for ETH4D), Robert Sadleir (Economist)
Moderator: Diane Bailey (Executive Board, Harvard Club Switerland)
Dear Harvardians and alumni of Oxford & Cambridge, Stanford, Yale, Columbia and other interested parties,
"Sustainability" as a concept is trendy and gained significant status in a short period of time. It is no longer niche and going forward will always have relevance. There are numerous definitions of sustainability, but what exactly does that mean? When does a product, program, or process qualify as sustainable and when does it fall short? EU Taxonomy Regulation is developing EU-wide sustainability benchmarks. How do we measure, quantify (sustainable) impact?
The Joint Alumni Forum would like to invite you to an interactive evening commencing with keynote speaker Marisa Drew on "Quantifying the Impact of Sustainability/ Impact Investing Programs" followed by presentations from our panel, a panel discussion and Q&A.
Time: Wednesday, 7. October, 18.00 (Central European Time)
We look forward to providing a thought-provoking forum for discussion.

For and on behalf of the Harvard Club of Switzerland and the Joint Alumni Forum

Diane B Bailey
Meet the Speakers
Marisa Drew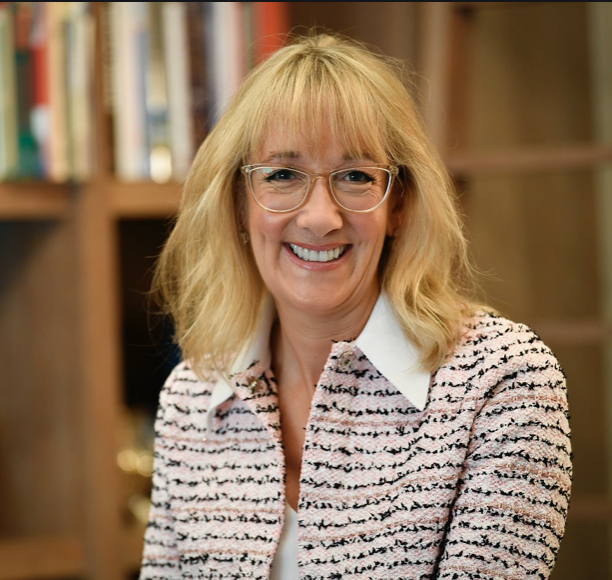 Marisa Drew is Chief Sustainability Officer for Credit Suisse (CS) and Global Head of Sustainability Strategy, Advisory & Finance Group. She is responsible for setting the sustainable strategy and ambition for the bank and for creating and facilitating sustainable investments on behalf of CS's wealth management, institutional and corporate clients. Ms Drew chairs the Sustainability Leaders Committee and serves on the ESG Steering Committee, the Climate Risk Strategy Steering Committee and the UK Reputational Risk Committee of the bank. Ms Drew has been with CS for 18 years and in the investment banking industry for over 30 years. Prior to her current role, she established the Impact Advisory and Finance department in 2017 running until mid 2020. From 2013-2017, she was Co-Head of Investment Banking & Capital Markets for EMEA and before this, Global Co- Head of Global Markets Solutions Group, encompassing Equity Capital Markets, Debt Capital Markets, Leveraged Finance and Equity and Debt Structured Derivatives Products.
Ms Drew serves on advisory boards of numerous leadership, sustainability, humanitarian, environmental and civil society organizations. She has been recognized by: (i) BBC as one of the Most Powerful Women in Britain, (ii) Fortune Magazine as one of the 50 Most Powerful Women in International Business, (iii) Financial News in its "Most Influential Women in Finance" list from 2007 - 2018. She has a BA in Finance & Marketing with distinction of Virginia's McIntire School of Commerce (1986) and MBA with distinction from Wharton, University of Pennsylvania (1992).
Dr. Adina Rom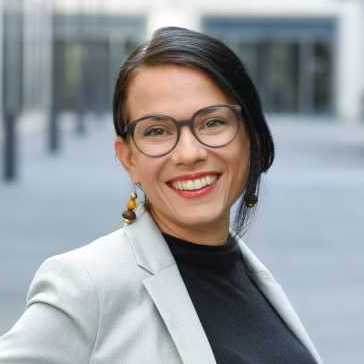 Dr. Adina Rom has a PhD in Development Economics from ETH Zurich and MPA in International Development from the Harvard Kennedy School. She serves as Executive Director of the ETH initiative ETH for Development (ETH4D) and is the founder and CEO of the ETH Spin-off Policy Analytics. She was responsible for the implementation of numerous impact evaluations with Innovations for Poverty Action in Kenya as well as the Center for Effective Global Action at UC Berkeley. She consultants various NGOs, Foundations and social enterprises as well as the Swiss Agency for Development and Cooperation. In addition, she conducted trainings on Impact Evaluations for the World Bank, Poverty Action Lab at MIT, ZHAW and ETH Zurich.
Robert Sadleir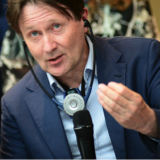 Robert Sadleir is president of IVHL.org, a non-profit association, seeking to ensure policy-makers understand and measure the impact of their decisions upon future generations. He is also the director of Bureau Haus Ltd an economic design firm creating systems for sustainable growth sensitive to the constraints of resources and carbon emissions. Robert commenced his career in field operations with the United Nations in Ethiopia, Nepal, Bosnia-Herzegovina and Central Asia before pursuing a career in risk management and becoming Head of Sustainable Infrastructure at Lloyd's Register. Robert has a BA in Economics from University of Sydney, Australia and MA from Harvard University.
About the Joint Alumni Forum
The Joint Alumni Forum, a social responsibility committee of the Harvard Club of Switzerland and cooperation with the alumni clubs in Switzerland of Harvard, Oxford & Cambridge, Stanford, Yale and Columbia University was established in January 2018 as a forum for discussion, education and debate on various themes encompassing social responsibility (i.e. equality themes, environment, sustainability, human rights, etc.). The outreach for the speakers series is broader than the alumni of universities in the collaboration, but also like-minded representatives of institutions and interest groups based in Switzerland and members of the public. If you'd like to know more about us or participate in our initiatives you can contact joint.alumni.forum@gmail.com.

Sponsor
ECOFACT has been helping clients understand ESG risks, since 1998. ECOFACT also provides the leading research on regulatory changes pertaining to sustainable finance and corporate responsibility. By combining market-leading research with unique advisory experience, ECOFACT strives to be a catalyst in the transition towards a sustainable economy.
MagnetWidget::Event Dashboard