Joint Alumni Forum Webcast
hosted by Homburger
Refugees - Challenges, Experiences and Progress for the Human Rights Movement

Keynote Speaker: Gerry Simpson, Human Rights Watch, Associate Director, Crisis and Conflict Division
Panel: Gerry Simpson (HRW), Garif Yallak (CISCO), Hussam Allaham (Powercoders)
Moderator: Diane Bailey (Executive Board, Harvard Club Switerland)
Dear Harvardians and alumni of Oxford & Cambridge, Stanford, Yale, Columbia and other interested parties,
Did you know (source UNCHR) that as of 2020: (i) there are 70.8 million people around the world who have been forcibly displaced—the highest level of displacement since World War II, (ii) among the forcibly displaced, there are 25.9 million refugees, 41.3 million people displaced in their own country, and 3.5 million asylum-seekers awaiting determination on refugee status, (iii) more than half of the world's 25.9 million refugees are under 18, and (iv) around 70 percent of refugee families live below the poverty line? Whilst the statistics might not come as a surprise, we must not forget that there is a history and story behind each individual who's leaving their home. There is a grave misconception that people who become refugees are society's outcasts, poor, uneducated, unemployable and will become a detriment to the community which hosts them
The Joint Alumni Forum would like to invite you to an interactive evening with keynote speaker, Gerry Simpson, on Human Rights and Refugees followed by short presentations from our specialists' panel, which will add perspective to the plight of refugees, followed by a panel discussion and Q&A. Musikschule Küsnacht will give a special performance of the Imagine Dragons Song," I was Me" to show support for the refugee population residing in Küsnacht and elsewhere
Time: Thursday, 19. November, 18.00 (Central European Time)
We look forward to providing a thought-provoking forum for discussion.
For and on behalf of the Harvard Club of Switzerland and the Joint Alumni Forum

Diane B Bailey
Meet the Speakers
Gerry Simpson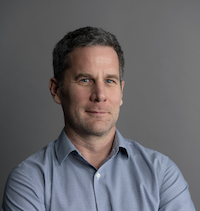 Gerry Simpson researches rights abuses in crisis and conflict settings. Previously, Simpson worked with Human Rights Watch's Refugee Program on a range of refugee and other displacement situations including in Afghanistan, Cameroon, Chad, the Democratic Republic of Congo, Egypt, Israel, Jordan, Kenya, Liberia, Libya, Nigeria, South Africa, Sudan's Southern Kordofan State, Turkey, and Yemen. Before joining Human Rights Watch, Simpson worked as a human rights lawyer in London and then as an advocate and protection officer with Médecins sans Frontières, the Norwegian Refugee Council and the International Rescue Committee's Emergency Team in numerous countries, including the Central African Republic, Colombia, Darfur, Sierra Leone, southern Sudan, Sri Lanka, Tajikistan and Uganda. Simpson holds law degrees from Southampton (UK) and Rouen (France) Universities, and from the College of Europe in Bruges (Belgium). .
Garif Yalak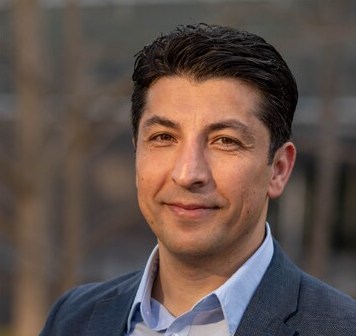 Garif Yalak currently drives digital transformation projects for Cisco as the Head of Digital Transformation Healthcare and Education as part of Cisco`s Country Digital Acceleration Strategy for Switzerland. He is also responsible for Cisco`s Networking Academy for Switzerland, a CSR program that runs for 20+ years and has reached more than 10 million people so far to teach digital skills in 180 countries. He holds a B.Sc. in Bioinformatics, M.Sc. in Biomedicine from Germany, and a Ph.D. from ETH Zurich in both disciples. He spent multiple years as a scientist and lecturer at Harvard University. Garif has 10+ years of work experience in higher education and healthcare. He holds multiple executive education certifications in the domains leadership and business.
Hussam Allaham
Hussam Allaham had an emotional journey from Syria to Lebanon to Switzerland, from being a refugee to becoming the project manager with a successful career from an unconventional educational background. Hussam was raised in Syria. He started his professional career as a teacher in Damascus and started jobs he couldn't continue because of the war. In 2013, he had to flee to Lebanon. He started a project (for World Vision) to focus on the most vulnerable by establishing in-camps teaching centers for Syrian children. In 2015 his journey of finding a new home brought him to Switzerland where he was accepted to Powercoders coding academy for refugees. After an internship with a Swiss IT company, he joined the Powercoders team to be part of the programs in Zürich, Lausanne, Basel, and Istanbul
About the Joint Alumni Forum
The Joint Alumni Forum, a social responsibility committee of the Harvard Club of Switzerland and cooperation with the alumni clubs in Switzerland of Harvard, Oxford & Cambridge, Stanford, Yale and Columbia University was established in January 2018 as a forum for discussion, education and debate on various themes encompassing social responsibility (i.e. equality themes, environment, sustainability, human rights, etc.). The outreach for the speakers series is broader than the alumni of universities in the collaboration, but also like-minded representatives of institutions and interest groups based in Switzerland and members of the public. If you'd like to know more about us or participate in our initiatives you can contact joint.alumni.forum@gmail.com.

Sponsor/Host:

Featured:

When:
6:00PM Thu 19 Nov 2020, Europe/Zurich timezone

[ Get Directions ]