Harvard Club Webinar
Fighting Fake News: Insights from the Frontlines of the Information Wars
The Geneva Chapter would like to invite you to a panel discussion with
Jodie Ginsberg, CEO of Internews Europe

Anhelina Lomakina, Journalist from Ukraine

Alexandre Alaphilippe, Executive Director of EU DinfoLab
Wednesday, 5th of May, 7pm to 8pm CET
Registration will close at mid-night on the 4th - Zoom link will be sent shortly before the event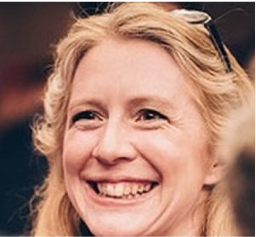 Jodie Ginsberg: In March 2020 Jodie was appointed CEO of Internews Europe. Prior to joining Internews, Jodie was the Chief Executive of UK-based freedom of expression organisation Index on Censorship, which publishes works by censored writers and artists and campaigns against censorship worldwide. Jodie previously worked as a foreign correspondent and business journalist for Reuters news agency, including as Bureau Chief for UK and Ireland. She is a board member of The Bureau of Investigative Journalism Trust, and former board member of global free expression network IFEX and the Global Network Initiative and is a regular commentator in international media on media freedom and freedom of expression issues.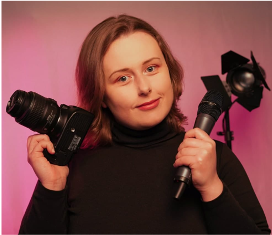 Anhelina Lomakina: Аnhelina is a journalist, TikTok-editor and a host of "Detector Media" in Ukraine. She launched a widely popular initiative to increase the media literacy level of Ukrainians through non-traditional media like TikTok, Facebook and YouTube.
Alexandre Alaphilippe: Alexandre is the Executive Director of the EU DisinfoLab, an NGO focused on researching and tackling sophisticated disinformation campaigns.
For and on behalf of the Harvard Club of Switzerland

Sach Chandaria
When:
7:00PM Wed 5 May 2021, Europe/Zurich timezone

Virtual Event Instructions:
Zoom link will be sent shortly before the event. Please register before mid-night on May 4th.