Joint Alumni Forum Webcast
(Hosted by ECOFACT)
Saving Our Oceans

Panel: Marisa Drew (Credit Suisse), Ralph Chami (International Monitary Fund), Nicolas Entrup (OceanCare)
Moderator: Diane Bailey (Executive Board, Harvard Club Switerland)
Dear Harvardians and alumni of Oxford & Cambridge, Stanford, Yale, Columbia and other interested parties,
Did you know: (i) an estimated 50-80% of all life on earth is found under the ocean surface, (ii) the oceans contain 99% of the living space on the planet, (iii) the oceans cover 71% (and rising) of the Earth's surface and contain 97% of the Earth's water (less than 1% is fresh water, and 2-3% is contained in glaciers and ice caps which are decreasing), (iv) the speed of sound in water is 1,435 m/sec – nearly five times faster than the speed of sound in air. The ocean is one of the most unexplored parts of our planet, with a magnitude of undiscovered species (>236,878 known marine species and likely >750,000 unknown species).
Studies conducted over the last decades demonstrate the marine environment is under serious threat from human intervention, with plastics set to outnumber fish by 2050. Marine life is suffering irreparable damage from: (i) chemical pollution of the waters, (ii) millions of tons of mismanaged waste dumped in the oceans each year, (iii) overfishing and killing of marine life for commercial gain, (iv) noise pollution in the ocean. Almost 1,000 species of marine animals get impacted by ocean pollution, and we now have over 500 locations recorded as dead zones where marine life cannot exist. The result is a planetary crisis with over 100 million marine animal's lives lost every year, and the decay of the ocean's ecosystem
The Joint Alumni Forum would like to invite you to an interactive Webcast. Marisa Drew will kick off with a general overview of the topic inter alia current state of ocean health through to initiatives to help bring private capital to bear. Ralph Chami will speak inter alia about IMF research on placing a monetary value on the life of a whale. Nicolas Entrup will talk about his work with Oceancare, recent achievements with the French government by Oceancare and gaps in implementation of the Marine Strategy Framework Directive by EU Member States. A panel discussion and Q&A will follow.
Time: Thursday, 7. October, 18.00 (Central European Time)
We look forward to providing a thought-provoking forum for discussion.

For and on behalf of the Harvard Club of Switzerland and the Joint Alumni Forum

Diane B Bailey
Meet the Speakers
Marisa Drew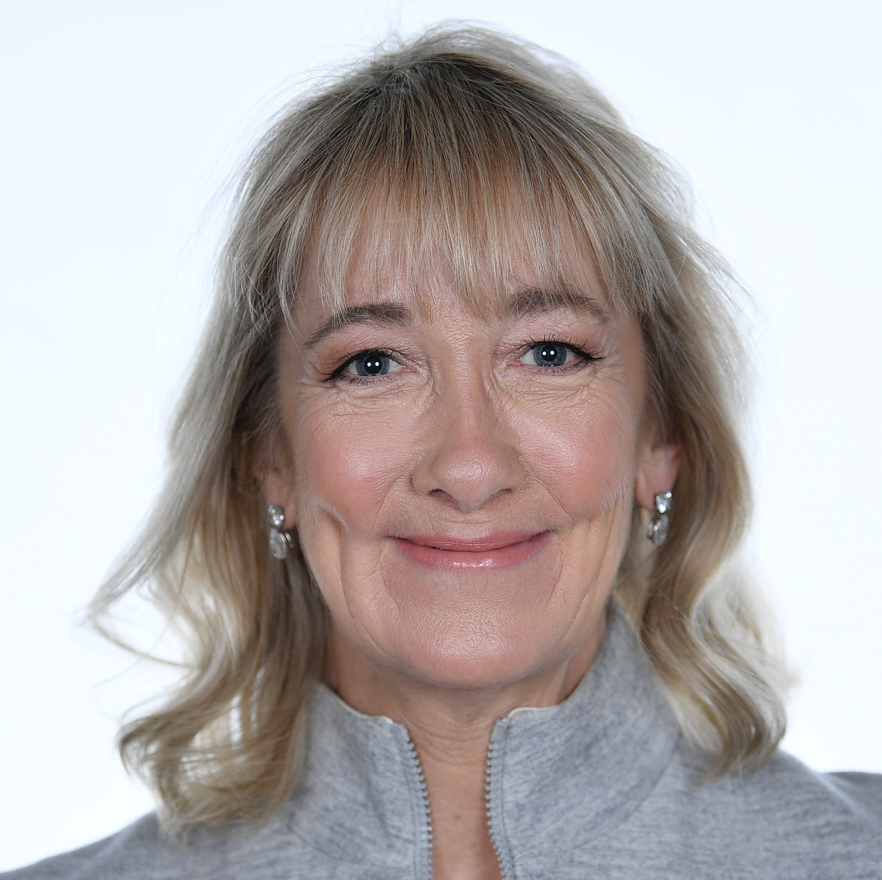 Marisa Drew is Chief Sustainability Officer for Credit Suisse (CS) and Global Head of Sustainability Strategy, Advisory & Finance Group. She is responsible for setting the sustainable strategy and ambition for the bank and for creating and facilitating sustainable investments on behalf of CS's wealth management, institutional and corporate clients. Ms Drew chairs the Sustainability Leaders Committee and serves on the ESG Steering Committee, the Climate Risk Strategy Steering Committee and the UK Reputational Risk Committee of the bank. Ms Drew has been with CS for 19 years and in the investment banking industry for over 30 years. Prior to her current role, she established the Impact Advisory and Finance department in 2017 running until mid 2020. From 2013-2017, she was Co-Head of Investment Banking & Capital Markets for EMEA and before this, Global Co- Head of Global Markets Solutions Group, encompassing Equity Capital Markets, Debt Capital Markets, Leveraged Finance and Equity and Debt Structured Derivatives Products.

Ms Drew serves on advisory boards of numerous leadership, sustainability, humanitarian, environmental and civil society organizations, including High Level Working Groups (HLGs) sponsored by the World Economic Forum and the UN, inter alia serving as co-chair of the HLG for Humanitarian Aid and the Oceans Panel. Marisa has been recognized by: (i) BBC as one of the Most Powerful Women in Britain, (ii) Fortune Magazine as one of the 50 Most Powerful Women in International Business, (iii) Financial News in its "Most Influential Women in Finance" list from 2007 - 2018. She has a BA in Finance & Marketing with distinction of Virginia's McIntire School of Commerce (1986) and MBA with distinction from Wharton, University of Pennsylvania (1992).
Ralph Chami

Ralph Chami is Assistant Director at International Monetary Fund where he had served for 23 years. For more than 15 years Ralph was Head of Regional Surveillance for Middle East, North Africa, and Central Asia, Division Chief and Mission Chief for Fragile States including: Egypt, Libya, Sudan, South Sudan, Somalia, and Yemen. Ralph was involved in the IMF research (2019) on how whales have been saving humanity from climate change, considering the cheap Earth Tec vs Untested and expensive High Tec solution to climate change. Ralph is also Co-founder of Rebalance Earth since November 2020 and has numerous professional affiliations and speaking engagements. Mr. Chami has a PHD in economics from John Hopkins University, an MBA in finance and statistics from University of Kansas and Bachelor of Science from American University in Beirut.
Nicolas Entrup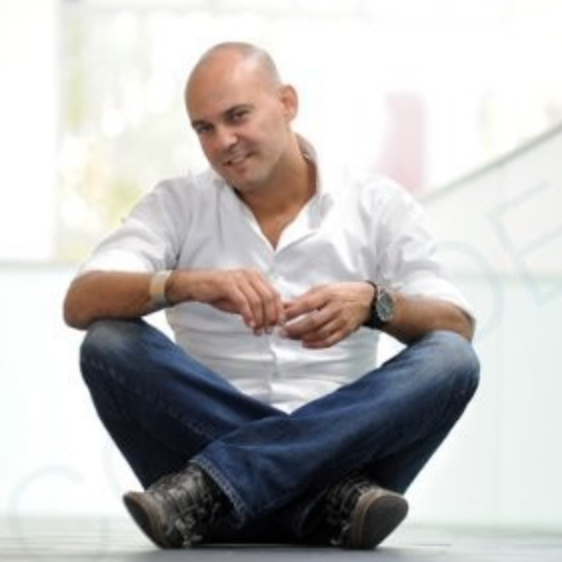 Nicolas Entrup is Co-Director of International Relations at OceanCare, a Swiss non-profit organisation. It was founded in 1989 and has a strong commitment to realistic and cooperative initiatives. The organisation works at national and international level in the areas of marine pollution, environmental changes, fisheries, whaling, sealing, captivity of marine mammals and public education. OceanCare holds Special Consultative Status with the Economic and Social Council of the United Nations (ECOSOC) and is a partner of the General Fisheries Commission for the Mediterranean (GFCM), the Convention on Migratory Species (CMS), and the UNEP/CMS Agreement on the Conservation of Cetaceans in the Black Sea, Mediterranean Sea and Contiguous Atlantic Area (ACCOBAMS), as well as UNEP/MAP. OceanCare has been accredited as a Major Group to the United Nations Environment Assembly (UNEA), which is the governing body of UNEP and is a part of UNEP Global Partnership on Marine Litter.
About the Joint Alumni Forum
The Joint Alumni Forum, a social responsibility committee of the Harvard Club of Switzerland and cooperation with the alumni clubs in Switzerland of Harvard, Oxford & Cambridge, Stanford, Yale and Columbia University was established in January 2018 as a forum for discussion, education and debate on various themes encompassing social responsibility (i.e. equality themes, environnment, sustainability, human rights, etc.). The outreach for the speakers series is broader than the alumni of universities in the collaboration, but also like-minded representatives of institutions and interest groups based in Switzerland and members of the public. If you'd like to know more about us or participate in our initiatives you can contact joint.alumni.forum@gmail.com.

Sponsor
ECOFACT has been helping clients understand ESG risks, since 1998. ECOFACT also provides the leading research on regulatory changes pertaining to sustainable finance and corporate responsibility. By combining market-leading research with unique advisory experience, ECOFACT strives to be a catalyst in the transition towards a sustainable economy.
When:
6:00PM Thu 7 Oct 2021, Europe/Zurich timezone

Virtual Event Instructions:
Register through the link above to be added to the mailing list for event details.