Alumnae Network of Harvard Women Switzerland
Diversity, Equity, and Inclusion (DEI) by Nadia Younes (Webinar)

Diversity, Equity, and Inclusion (DEI) seems to be all the rage now with many organizations post George Floyd and pandemic-stressed wanting to ramp-up their approach - but what exactly are they ramping up? DEI programs and policies have historically encouraged more equitable representation and inclusion of diverse groups of people, including people of different genders, races and ethnicities, abilities and disabilities, religions, cultures, ages, and sexual orientations and people with diverse backgrounds, experiences, and skills and expertise. But is encouragement enough and why should leaders be doing things differently to accelerate progress?
In her webinar about DEI, Nadia Younes will engage in a discussion with you about:
DEI, Belonging & Employee Listening - For show or for real?

Adding more "protein" and less "sugar" in the DEI "diet" to drive workforce and business impact in your organization

Specific tools and pain points: surveys fatigue, ignoring

Intersectionality, equal pay, linking DEI to business outcomes

Call to action - How you as a leader can better egage your circle of influence vs. your circle of concern
Time: Thursday, 28th October 2021, at 8pm
A Zoom Link will be sent to you on the day of the event

Meet Nadia Younes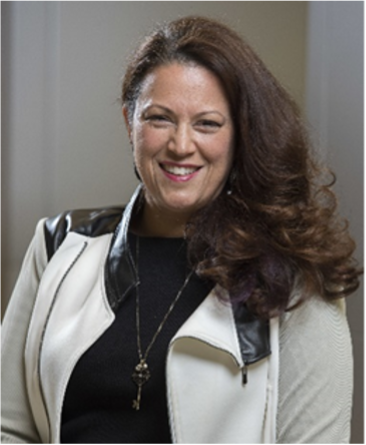 As a highly respected Diversity, Inclusion and Work-Life leader, Nadia has led innovative and analytically supported transformation efforts for organizations seeking a more productive, flexible, fun and inclusive workplace for over 20 years.
Nadia has extensive cross-industry and geographical experience leading efforts in DEI. Employee Experience and Work-Life/Wellbeing in global multinational companies headquartered in Switzerland, the US, Canada, Australia and the UK. Global organizations where she has led these efforts include, Wells Fargo, Amgen, Novartis, Rio Tinto, International Monetary Fund and Zurich Insurance. She has also consulted with over 100 other multinational and non-profit organizations and helped introduce the next generation of measurement of gender equality that includes intersectionality with race and other dimensions of diversity.
She is passionately committed to expanding her own knowledge and the collective intelligence within and across organizations so leaders at all levels can have greater impact worldwide. Nadia sits on the board of several future-of-work, leadership and DEI think tanks and has been an active volunteer in community programs working with women, immigrants, youth, elderly, people with physical and mental disabilities, interfaith and LGBTQI+ groups.
Born in Canada to an American mother and Egyptian father, Nadia was raised as a "Canyptian" in a multicultural family spanning continents, cultures, classes and religions. She is driven to increasing understanding and equality across diverse groups to enable organizations and the diverse people that drive their results are able to collectively deliver their best work. Although currently based out of Zurich Switzerland, she productively can (and does) work "virtually" anywhere.
Connect with her on LinkedIn.
About the Alumnae Network of Harvard Women Switzerland
In 2013, a group of Radcliffe and Harvard alumnae founded the Alumnae-i Network for Harvard Women (ANHW) with the intent of connecting students, alumnae, faculty and administrators from all Harvard schools. Our immediate goal is to provide opportunities for networking and a platform from which to address issues of particular concern to women in the Harvard community and beyond. New Chapters and Discussion Groups are growing in number monthly, and events are hosting all over the world, as the ANHW website shows: http://www.harvardwomensig.com/.
When:
8:00PM Thu 28 Oct 2021, Europe/Zurich timezone

Virtual Event Instructions:
A Zoom Link will be sent to you on the day of the event.