Founder's Talk
Teleios Capital Partners: a European-focused activist hedge fund with over $1 billion AUM
Host: Igor Kuzniar, Co-Founder & Chief Investment Officer of Teleios Capital Partners
Join us on Thursday, 30 June 2022, at 18.15 @Teleios Capital Partners
Dear Harvardians,

The Harvard Club of Switzerland would like to invite you to our Founder's Talk, in which we invite founders of growth stage ventures to share their perspectives in respective sectors, how they identified disruptive or niche opportunities, and their journey and learnings from 0 to 1.
This time, we are honored to have Igor Kuzniar, Co-Founder & Chief Investment Officer of Teleios Capital Partners as our guest. Founded by Igor and three other partners in 2013, Teleios Capital Partners is a European-focused activist investment firm with more than $1 billion in assets under management. In our conversation, Igor would share with us their founding stories of the firm, their approach and growth journey, as well as their learnings and thoughts in the quite unusual market situations in these years.
This event, kindly hosted by Teleios Capital Partners in their office in Zug, will give us a first-hand experience of starting an activist hedge fund in Europe, as well as the story of their growth journey in different market situations.

Date: Thursday, 30 June 2022, 18.15 to 20.00
Location: Teleios Capital Partners, Baarerstrasse 12, 6300 Zug
Agenda:
18.15 - Arrival @Teleios Capital Partners
18.30 - Founders Talk with Igor Kuzniar, Co-founder & Chief Investment Officer
19.30 - Apero

Cost: Free, kindly sponsored by Teleios


We look forward to having you here for the conversation.

For the Harvard Club of Switzerland
Vvivi Hu

 

Meet Igor Kuzniar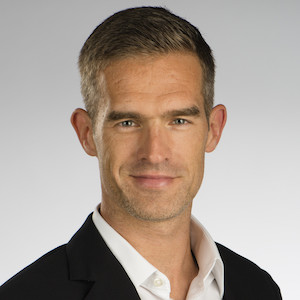 Igor is the Chief Investment Officer of Teleios Capital Partners, a firm he co-founded with three other partners in 2013. Prior to co-founding Teleios, Igor was a partner at Octavian Advisors LP a European-focused special situations hedge fund based in New York with peak assets under management of $1.5 billion, where he worked from 2006 to 2012. Before joining Octavian, Igor was a consultant for McKinsey & Company in its Swiss office (2002-2005). He was a member of the corporate finance practice, advising large, multi-national corporations across industries on global strategy, mergers and acquisitions, and operational efficiency. Igor graduated and received dual degrees from the University of St. Gallen and the London School of Economics in 2002 and completed his MBA at Harvard Business School in 2007 where he graduated with distinction.


About Teleios Capital Partners
Teleios Capital Partners is a European-focused activist investment firm that works directly with management teams and other stakeholders of mid-cap companies to tackle structural, operational, and communicational obstacles that stand in the way of higher company valuations, with the core objective of creating long-term value for all shareholders. Launched in April 2014, Teleios Global Opportunities Fund invests in liquid, listed European companies with market caps below $3 billion at the time of initial investment with no sector bias. Teleios manages assets in excess of $1 billion on behalf of an institutional client base of endowments, foundations, pension plans and family offices.
When:
6:15PM Thu 30 Jun 2022, Europe/Zurich timezone

Where:
Teleios Capital Partners
Baarerstrasse 12
Zug, ZG 6300 Switzerland
[ Get Directions ]