Joint Alumni Forum (hosted by Homburger)
Modern Slavery – A Modern Day Reality
Keynote Speaker: Tim Nelson - CEO of Hope for Justice and Slave-Free Alliance
Panel Speaker: Jeetendr Sehdev - New York Times Bestseller Author
Panel Speaker: Fabienne Reber – International Organization for Migration (IOM) – UN Migration
Moderator: Diane Bailey – Executive Board, Harvard Club of Switzerland
Dear Harvardians,

Slavery did not end in the 19th century. Modern Slavery refers to institutional slavery that continues to occur in present-day society. Modern Slavery is not something that just happens to those people, far away in other countries. Every country is affected, not just developing countries. It happens on the magnitude of a global crisis. Modern Slavery takes many forms including child exploitation, organ trafficking, sexual exploitation, and forced labor. Today, there are more slaves in the world than ever before. Estimates of the number of slaves today range from around 38 million to 46 million, depending on the method used to form the estimate and the definition of slavery being used. Modern Slavery is a hidden and complex crime, making it difficult to estimate its enormity and hard to contain.

The Joint Alumni Forum invites you to a revealing (perhaps somewhat disturbing) yet important message about Modern Slavery with keynote speaker Tim Nelson, followed by a panel discussion including Jeetendr Sehdev and Fabienne Reber.
When: Tuesday 5 July, 6:00 pm
Location: Homburger Offices – Prime Tower - Hardstrasse 201, 8005 Zürich
Tickets: We kindly request contributions toward the costs of running this event. Contributions are voluntary and appreciated - bank information is at the bottom of the registration form.
We look forward to providing a thought-provoking forum for discussion.

For and on behalf of the Harvard Club of Switzerland

Diane B Bailey
Meet our Guests
Tim Nelson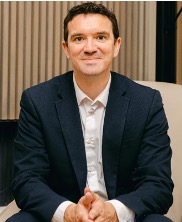 Tim is CEO of Hope for Justice and Slave-Free Alliance, a global non-profit which aims to end human trafficking and modern slavery. It is active in 10 countries including the UK, USA, Cambodia, Norway, Australia, Ethiopia and Uganda with an operating turnover of £8.7m. Tim has devoted more than 13 years to Hope for Justice and other combating modern slavery initiatives. Tim is quoted as saying, "Hope for Justice was founded to bring an end to modern slavery by preventing exploitation, rescuing victims, restoring lives and reforming society. Through the work of our global workforce, we now deliver projects from more than 30 locations across five continents. In 2020 alone, our programs reached 102,803 children; we trained over 20,000 people to spot the signs of modern slavery and respond effectively; and our Advocacy team staged more than 7,000 interventions in the UK. We want to expand our global footprint even further to tackle modern slavery and create nations and societies that are hostile to human trafficking. Most importantly we have had an impact, improving the lives of thousands of people across the world. Together we can continue our mission to change lives and ultimately end slavery.' Tim has a BSC with Honors in Management and Technology from University of Bradford.
Jeetendr Sehdev

New York Times bestselling author, social media influencer and activist Jeetendr Sehdev is one of the most buzzed-about global media personalities today. His book "The Kim Kardashian Principle," a ground-breaking cultural manifesto on branding and the power of celebrity, not only charted on over 12 bestseller lists, it also influenced Nike to launch their most legendary advertising campaign with Colin Kaepernick. A fierce activist and political disruptor, Sehdev champions gender equality and combats modern-day slavery. As an activist fighting modern-day slavery, Sehdev has met with numerous world leaders and has been invited by Pope Francis to the Vatican, the Arch Bishop of Canterbury to Lambeth Palace and the President of Malta to the San Anton Palace, to name just a few. Most recently, Sehdev took center stage at the MTV Europe Music Awards in Budapest, Hungary wearing a customized red velvet Gucci suit with the brave message: "ORBÁN, LOVE WINS" on the back. Images of Sehdev on MTV's red carpet broke the internet with messages of support flooding the web. "The fact that we're all here in Budapest sends a powerful message to Orbán and Hungary, Sehdev said of his radical sartorial statement. "We will not accept your discriminatory laws, and we must fight for everyone's equal rights, and love must always win." A prolific public speaker, Sehdev, who was educated at Oxford University and Harvard Business School, has addressed audiences at global organizations such as Apple, Google and Viacom among others. Sehdev has also been profiled internationally in publications like GQ, Vogue, L'Officiel and Harper's Bazaar who crowned him "the most relevant voice of the social media" era.
Fabienne Reber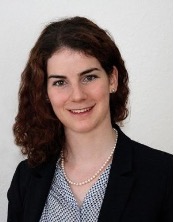 Fabienne is a Counter-Trafficking Coordinator at the International Organization for Migration (IOM) - UN Migration, the leading intergovernmental organization in the field of migration, committed to the principle that humane and orderly migration benefits migrants and society. In this capacity. IOM works in the international community to assist in the growing operational challenges of migration, understanding of migration issues, encouraging social and economic development through migration and uphold the well-being and human rights of migrants. More people are on the move today than at any other time in recorded history: 1 billion people – comprising a seventh of humanity. The forces driving migration as a priority issue are: climate change, natural and manmade catastrophes, conflict, the demographic trends of an ageing industrialized population, an exponentially expanding jobless youth population in the developing world and widening North–South social and economic disparities. Fabienne has dealt with modern slavery in her work in migration and is raising awareness to the modern slavery problem in Switzerland and educating people about how to detect modern slavery and what to do when it is detected. Fabienne also coordinates reintegration assistance for victims wanting to return to their home country. Before joining IOM, Fabienne gave paralegal advice to migrant domestic workers and assisting victims of exploitation. Fabienne has an MA in World Politics from the University of Lucerne and BA in Social Sciences from the University of Bern.
About the Joint Alumni Forum
As the "Social Responsibility Committee" of the Harvard Club of Switzerland comprising representatives of the Alumni Clubs in Switzerland of Harvard, Oxford & Cambridge, Stanford, Yale and Columbia University, we designed a forum for discussion, education, and debate on various themes encompassing social responsibility (equality issues, human rights, environment, sustainability). The outreach is broader than alumni in the collaboration, also other alumni clubs in Switzerland, like-minded representatives of institutions/ interest groups, and members of the public. If you'd like to participate in various projects encompassing social responsibility, you can contact joint.alumni.forum@gmail.com.

When:
6:00PM Tue 5 Jul 2022, Europe/Zurich timezone

Where:
Homburger
Hardstrasse 201
Zurich, ZH 8005 Switzerland
[ Get Directions ]