Luncheon
Guest of Honor: Dr. Suzanne Thoma - President of the Board of Directors of Sulzer Ltd and former CEO of BKW
Join us on Friday, September 9, 2022, at 11.45 at the Haus Zum Rüden
Meet Dr. Suzanne Thoma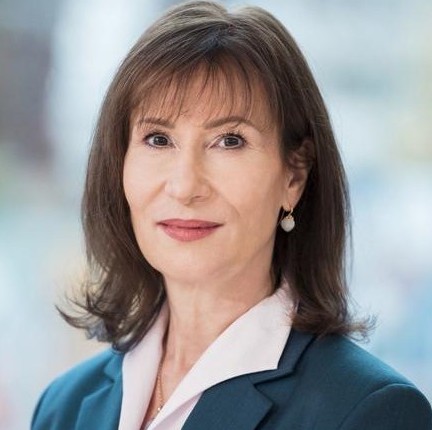 Dr. Suzanne Thoma is Chairperson of Sulzer AG. From 2013 to 2022 she was CEO of BKW, one of the three big Swiss electricity companies.

The topic of our luncheon is newsworthy; we all fear that this winter we will not have sufficient energy and wonder whether it will still be possible to charge the batteries of cars and e-bikes. Dr. Suzanne Thoma has profound knowledge of the electricity industry and will provide answers.

I hope to see you all at this Luncheon – we will not only discuss the general situation of energy and electricity but also what we individually can do to improve the situation.
Please enter dietary restrictions into the "special instructions" field during the checkout.
R
egistration closes at midnight
the day before the event
.
When:
11:45AM Fri 9 Sep 2022, Europe/Zurich timezone

Where:
Haus zum Rüden
Limmatquai 42
Zurich, ZH 8000 Switzerland
[ Get Directions ]
Look Who's Coming:
Tobias Stalder
ABB
Thomas Gasser
Martin C. E. Huber
Lukas Christoph Aebi
Jonas Ruegg
Universität Zürich
Walter Wild
Christoph Theis
Garif Yalak
Adrian Oberli
Alfred Scheidegger
Rüdiger Schmid-Kühnhöfer
Joel Perrenoud
Dominik Zehnder
Hans Fricker
Frank Blithe
Maria de Bettencourt Tavares
LOONAWELL
Aarni Hytönen
Cognizant
Matthias Heller
Peter Hinder
Kiara Kealoha
Christopher Hanan
Michel de Rougemont
Rene Biland
Thomas W. Schrepfer
Charles Schlumberger
Werner Meier
M-Cons
Hubert Gmünder
Gebhard Küng
Küng Strategy Consulting
Julia Prof. Dr. Wittneben
Pascal ürchler
Hans-Ulrich Bigler
Schweizerischer Gewerbeverband sgv
Tenzin Dickyi
Urs Thomann
... a total of 33 guests.
Note: to opt out from this list please sign in, go to My Account and change your preferences under My RSVPs.