Luncheon
Guest of Honor: Mr. Urs Jordi – Chairman of the Board and CEO of Aryzta AG
Join us on Wednesday, September 28, 2022, at 11.45 at the Haus Zum Rüden
The Turnaround of Aryzta – Winning Against All the Odds
Meet Urs Jordi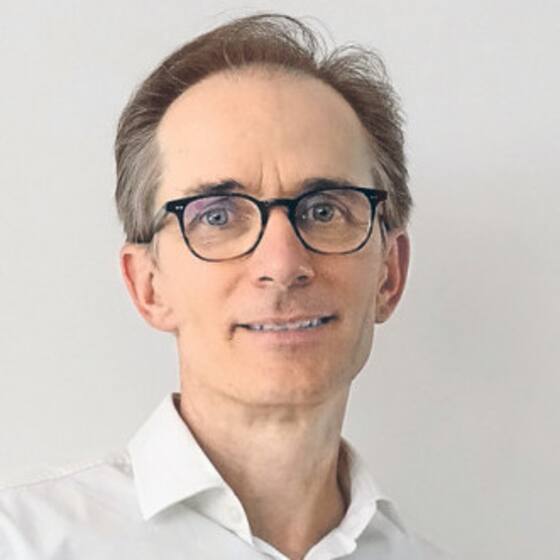 Mr. Urs Jordi is Chairman and CEO of Aryzta AG. He assumed such role in the middle of an existential crisis of Aryzta when the stock price was extremely low and the survival of the company was questionable. He has not only ensured the company's survival, but orchestrated a turnaround which made the company profitable again and caused its stock to raise markedly.

The turnaround is in particular noteworthy, as Urs had to defend the company against attacks of vulture funds and investors, who tried to take the business over at the lowest possible point. Mr. Jordi is a manager with deep roots in the business of Aryzta as he originally learned the trade of baker / confectioner. He had already been CEO of Hiestand, the predecessor of Aryzta, before financial investors took over and brought Aryzta to the brink with ill-timed and expensive acquisitions and financings the company could simply not afford. He then came back to save Aryzta.
Please enter dietary restrictions into the "special instructions" field during the checkout.
R
egistration closes at midnight
the day before the event
.
When:
11:45AM Wed 28 Sep 2022, Europe/Zurich timezone

Where:
Haus zum Rüden
Limmatquai 42
Zurich, ZH 8000 Switzerland
[ Get Directions ]
Look Who's Coming:
Alejandro Machorro Chavez
Kevin Lane
Walter Baumgartner
Walter Wild
Michael Märki
Jerome Schonbachler
Maximilian Carl Friede
Swiss Family Holding
Deirdre Ni Annrachain
Andre Lamotte
Holger Demuth
Robert Kessler
Andreas Weckherlin
Stoeckli Ski
Carlo Reato
Maxim Lewinz
Elena Kumashova
Claude Lambert
Peter Zehnder
Max Burger
Patrick Von Bachelle
Henrik Toggenburger
Anna Hakobyan
Gabe Varges
HCM International Ltd.
Hans Fricker
Siwan Lu
Kay Noh
Kellins AG
Hans Hunziker
Raheek Ador
Martin Ramsler
Julius Hargitai
Christopher Hanan
Martin Sutter
Rene Biland
Christina Mohr
Dr. Bjørn Johansson Associates
Sofiya Shavlak
Martin Ramsler
Jessica Laurenti
Kay Noh
Diane Bailey
Gabe Shawn Varges
Oliver Schutte
Jan Unverhau
Braymont
Damian Isler
Gessner AG
Joseph Taussig
... a total of 43 guests.
Note: to opt out from this list please sign in, go to My Account and change your preferences under My RSVPs.