Luncheon
Guest of Honor: Jorge Paulo Lemann
Join us on Wednesday, March 8, 2023, at 11.45 at the Baur Au Lac
Victories and defeats in business
Meet Jorge Paulo Lemann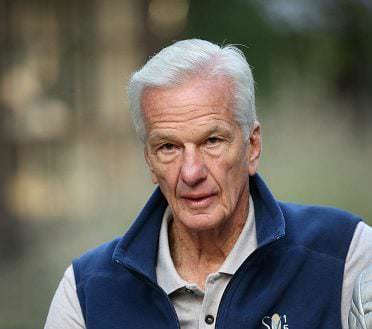 Jorge Paulo Lemann is a Brazilian businessman and philanthropist who is widely regarded as one of the richest individuals in the world. Born in Rio de Janeiro, Lemann has been involved in a number of successful business ventures throughout his career, including co-founding investment firm 3G Capital and holding key positions at companies such as Anheuser-Busch InBev, Burger King, and Heinz. He is also known for his philanthropic efforts, having donated millions of dollars to various charitable organizations and causes throughout his lifetime.

Lemann's success in business can be attributed to his sharp investment strategies and his ability to identify and acquire undervalued companies with high potential for growth. He has been instrumental in the creation of some of the world's largest consumer goods companies, including the merger of Anheuser-Busch and InBev, which created one of the largest beer companies in the world. In addition to his business accomplishments, Lemann is widely respected for his leadership skills and his commitment to corporate responsibility, making him one of the most influential figures in the business world today.

Jorge Lemann is one of the most successful alumni of the Harvard Business School and will bring us the wisdom he acquired in his career. Most interesting is the biography written by Cristiane Correa "Dream Big".

Please note the venue change!


No Email registrations will be accepted.
MagnetWidget::Event Dashboard