Founder's Talk
elleXX: a fintech venture to empower women with tools of finance
Guests: Patrizia Laeri and Nadine Jürgensen, founders, CEO, and COO of elleXX
Join us on Tuesday, 11. April 2023, at 09.30 @elleXX Office in Zuerich Seefeld
Dear Harvardians,
The Harvard Club of Switzerland would like to invite you to our Founder's Talk, in which we invite founders of growth stage ventures to share their perspective in respective sectors, how they identified disruptive or niche opportunities, and their journey and learnings from 0 to 1.
This time, we are honored to have Patrizia Laeri and Nadine Jürgensen, co-founders, CEO, and COO of elleXX to share with us their visions and journeys to change gender inequality by going straight to the core - enabling more women to be financially independent and strong. elleXX is a resource and platform for women's finances. Money governs the world. Women still don't hold the reins, though. The fintech venture elleXX desires to alter that - Combined, women are capable of anything, even altering the financial industry.
This breakfast event, kindly hosted by elleXX in their Seefeld office in Zurich, will give us a first-hand experience of starting a fintech venture in Switzerland with a unique ambition and vision to improve gender equality by filling the product and solution gaps in the financial service sector. With Patrizia Laeri and Nadine Jürgensen, two renowned journalists and TV anchors with track records in global political and economic affairs and top voices in gender equality and diversity, we would definitely gain great insights into their thinking journey and be inspired by their vision and actions.


Date: Tuesday, 11. April 2023 at 09.30
Location: elleXX Office, Seefeld, Zuerich
Agenda:
09.15 - Arrival @elleXX
09.30 - Founders Talk with Patrizia Laeri and Nadine Jürgensen
10.30 - Breakfast and social exchange

Cost: Free, kindly sponsored by elleXX


We look forward to having you here for the conversation.

For the Harvard Club of Switzerland
Vvivi Hu

 

Meet our Guests:
Patrizia Laeri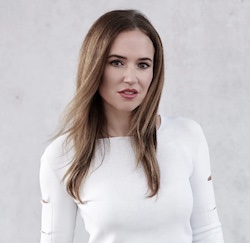 Patrizia Laeri is the CEO of ellexx.com, a resource, and platform for women's finances.
The award-winning economist and former business journalist's passion is for women and finance. She has devoted her career to bridging the female wealth gap, upsetting the status quo in pieces for Swiss television, Ringier, NZZ, and other publications. She is skilled at simplifying complex economic contexts. She is regarded as an advocate for equality in the business and media worlds, and she co-founded editathon.ch to increase the number of women on Wikipedia in addition to leading and initiating SRF's largest diversity project, chance50:50.
Patrizia is also Linked In Top Voice DACH in 2022, 2019, and 2018, winner of the Digital Female Leader Award 2019 #dfla in Germany, and winner of the #SwissDiversityAwards 2022. She was Business Journalist of the Year in 2022 and 2019 in Switzerland, and #Top100 Women in Business in Switzerland in 2022, 2021, 2020, and 2019.
Nadine Jürgensen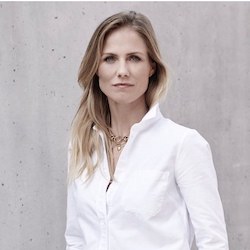 Nadine Jürgensen is an experienced Swiss Journalist and Lawyer. In 2021 she co-founded elleXX and today holds the position of COO. In 2022 she started writing a biweekly column for "Das Magazin".
Since 2010 she has been part of the national editor's team at NZZ, publishing about law and police, consumer rights, and sustainability as well as equality, diversity, and family law. She has developed and broadcasted several political Web-TV Shows.
In 2016 Nadine Jürgensen established her own company and has been a freelance moderator and journalist since. She writes for different newspapers, magazines, and blogs such as NZZ, Schweizer Monat, Annabelle, and others; she moderates a broad range of political and economic panels (live or on TV) and publishes as a freelance author.
She is a Member of The Swiss Independent Complaints Authority for Radio and Television (ICA) since 2018, an extra-parliamentary federal commission that rules on complaints against radio and television programs provided by national, regional, and local Swiss broadcasters.
She is a Co-Founder of the initiative we-men.net, a female and male joint movement for equal rights, and was involved in the project "Helvetia ruft" by Alliance F to raise female participation in politics. Since 2021 she is part of the Advisory Boards of the Conscious Influence Hub and Tadah AG.
About elleXX

ElleXX is a resource and platform for women's finances. Money governs the world. Women still don't hold the reins, though. The fintech ElleXX desires to alter that. Combined, women are capable of anything. Even altering the financial industry.
🖤 The Female Finance Space
🤍 Sustainable and gender-responsive financial products
💛 Because equality is also a question of money
When:
9:15AM Tue 11 Apr 2023, Europe/Zurich timezone

Where:
elleXX
Seefeld
Zurich, ZH 8000 Switzerland
[ Get Directions ]