Luncheon
Guest of Honor: Prof. Dr. Med. Michael Grotzer, University Children's Hospital Zurich
Join us on Wednesday, September 20, 2023, at 11.45 at the Haus Zum Rüden
50 years of oncology – What will be the future?
Meet Prof. Dr. Med. Michael Grotzer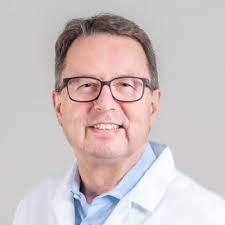 Prof. Dr. Med. Michael Grotzer is an esteemed figure in the field of pediatric oncology and a renowned medical professional associated with the University Children's Hospital Zurich in Switzerland. With his vast expertise and passion for advancing cancer research, Prof. Grotzer has made significant contributions to the understanding and treatment of pediatric brain tumors. His dedication to improving the lives of young patients is evident through his extensive involvement in clinical trials, novel therapies, and innovative approaches to personalized medicine.

As a highly regarded academic, Prof. Grotzer has also played a crucial role in shaping the future of pediatric oncology through his teaching and mentorship. He actively participates in training the next generation of medical professionals, sharing his knowledge and experience to inspire young minds in the field. Prof. Grotzer's commitment to scientific excellence and compassionate care has earned him recognition and respect both nationally and internationally, making him a valuable asset to the University Children's Hospital Zurich and the global pediatric oncology community.

No Email registrations will be accepted.
When:
11:45AM Wed 20 Sep 2023, Europe/Zurich timezone

Where:
Haus zum Rüden
Limmatquai 42
Zurich, ZH 8000 Switzerland
[ Get Directions ]