Joint Alumni Forum & SAMBA
Race to Zero: carbon reduction and nature capital
Panel Discussion with Experts
Keynote Speaker:
Nadine McCormick, Senior Manager, World Business Council for Sustainable Development
Panel Speakers:
Eva Carranza, Head of Sustainability, Hexagon
Tiffany Chen, Senior Business Development Manager, Climeworks
Prof Jacqueline McGlade, Co-Founder / Chief Scientist, Downforce Technologies
Dr. James Smith, Director, Posaidon Capital

Moderators:
Diane Bailey, Executive Board, Harvard Club of Switzerland and Founder of the Joint Alumni Forum
Olga Krylova, Oxford & Cambridge Club of Switzerland
Dear Harvardians, Joint Alumni Forum, and Interested Parties,

As the world rushes into carbon markets, several controversies are emerging. Researchers point to the poor design of carbon reduction projects on the one hand and the great potential of natural capital on the other hand. Whilst technological solutions for carbon reduction are evolving and will vastly improve, natural carbon offsetting mechanisms which have always been part of the ecosystem have been vastly overlooked at playing a critical role in restoring our planet. Our planet needs both to work in harmony.
The Joint Alumni Forum in collaboration with SAMBA would like to invite you to an interactive evening commencing with an introduction to carbon offsetting and natural capital. In this hybrid event, we will discuss the ways to achieve a balance between carbon reduction, social impact, and the benefits nature-based solutions bring to climate action. We will also hear from subject matter experts on carbon offsetting and nature capital solutions from academia to industry and have a panel discussion about industry solutions in carbon offsetting, challenges and shortcomings, and how nature forces can and should come to play in the equation. Q&A and networking will follow.

This event will be quasi/physical- quasi/virtual where participants have the opportunity to either attend the event physically or watch the live event virtually.
When: Wednesday, September 27, 2023, 6:30 pm (arrivals from 6:00 pm)
Location: PwC Zurich, 160 Birchstrasse, 8050 Zürich
Tickets: The General Admission is CHF 25, Students pay CHF 10, and Virtual attendance is free.
We look forward to providing a forum for discussion and networking.

For and on behalf of the Harvard Club of Switzerland and the Joint Alumni Forum

Diane B Bailey
Meet our Panel
Nadine McCormick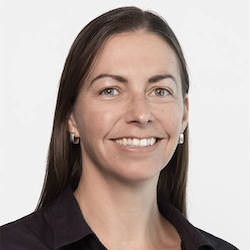 Nadine McCormick, Senior Manager, World Business Council for Sustainable Development (WBCSD). Nadine leads the nature-positive workstream at WBCSD to empower and inspire champions in companies to accelerate progress on their nature-positive journey. Combines expertise in nature and business as well as in organizational and behavioral change. Prior to WBCSD, 15+ years at the International Union for Conservation of Nature (IUCN).
Nadine has an MSc in Environment and Development from the University of Edinburgh.
Eva Carranza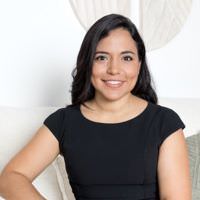 Eva Carranza, Head of Sustainability, Hexagon, has 15+ years in sustainability and corporate strategy, driving businesses toward improving total value to society and turning sustainability into a business opportunity at both a divisional and corporate level.
Eva has an MBA from the University of St. Gallen.
Tiffany Chen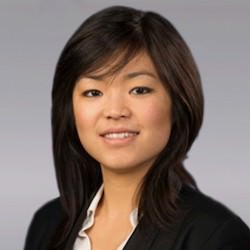 Tiffany Chen, Senior Business Development Manager, Climeworks, is one of the global leaders in atmospheric carbon dioxide removal (CDR). Its patented direct air capture technology removes CO2 directly from the air and stores it permanently underground. A truly pure CDR solution that enables the world's transition towards net zero.
Tiffany has an MBA from INSEAD.
Jacquie McGlade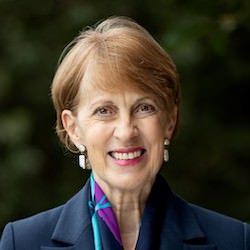 Prof Jacqueline (Jacquie) McGlade, Co-Founder / Chief Scientist, Downforce Technologies, marine scientist, 2021 co-founded Oxford-based Downforce Tech that provides a novel and highly-effective platform for rapid, remote, and high-resolution calculation of quantities and values of natural capital and ecosystem services produced by farmers and land stewards. Member of TNFD's data team. Previously served as Chief Scientist at UNEP and as Executive Director at the European Environmental Agency.
Jacqueline has a Ph.D. in Zoology and Animal Biology from the University of Guelph.
James Smith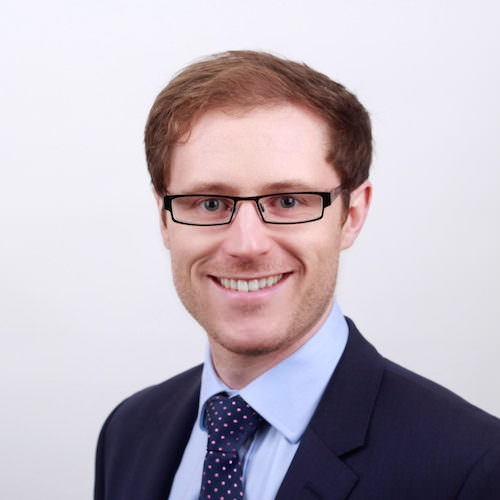 Dr James Smith, Director, Posaidon Capital, former Natural Climate Solutions Director at WBCSD and Oxford graduate, James will speak about the role of nature-based emissions reductions and emissions removals play in corporate climate strategies to reach net zero, voluntary carbon market controversies and future market directions. James has a Ph.D. in Ecology from ETH Zürich.
About the Joint Alumni Forum
As the "Social Responsibility Committee" of the Harvard Club of Switzerland comprising representatives of the Alumni Clubs in Switzerland of Harvard, Oxford & Cambridge, Stanford, Yale, and Columbia University, we designed a forum for discussion, education, and debate on various themes encompassing social responsibility (equality issues, human rights, environment, sustainability). The outreach is broader than alumni in the collaboration, and also other alumni clubs in Switzerland, like-minded representatives of institutions/ interest groups, and members of the public. If you'd like to participate in various projects encompassing social responsibility, you can contact joint.alumni.forum@gmail.com.

Our Sponsors
Big thank you to our sponsors for this event:
Venue Sponsor:
PwC Legal Switzerland
Virtual Sponsor:

t'charta Zürich Switzerland - t'charta is a boutique consultancy focusing on perfecting customer offerings, including strategic product positioning, service delivery design and go-to-market.
When:
6:00PM Wed 27 Sep 2023, Europe/Zurich timezone

Where:
PwC Zurich
160 Birchstrasse
Zurich, ZH 8050 Switzerland
[ Get Directions ]