Luncheon
Guest of Honor: Mrs Dido Schmidt, Director at Google Switzerland
Join us on Thursday, November 30, 2023, at 11.45 at the Haus Zum Rüden
Artificial Intelligence - A revolution that will influence all of us
Today Generative Artificial Intelligence can already write lawyers' letters with reasonably good advice, fill out forms for building permits as well as analyze and assess their compliance with the law, write stories, reports, and agreements – many intellectual tasks can be taken over by Artificial Intelligence. Given that this technology is only in its infancy, it will be a massive revolution for all of us who think we are experts in a given field and therefore cannot be replaced by a machine.
Meet Dido Schmidt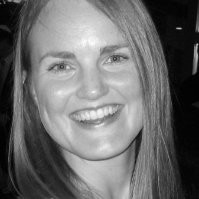 Dido Schmidt, Director at Google, has been a driving force at Google since 2006, contributing significantly to the company's advancements. With a strong academic foundation, Dido is an expert in Artificial Intelligence. Today, we have the privilege of hearing Dido's insights on AI, offering us a glimpse into the future of this transformative technology.

No Email registrations will be accepted.
MagnetWidget::Event Dashboard